USMC Erik Returns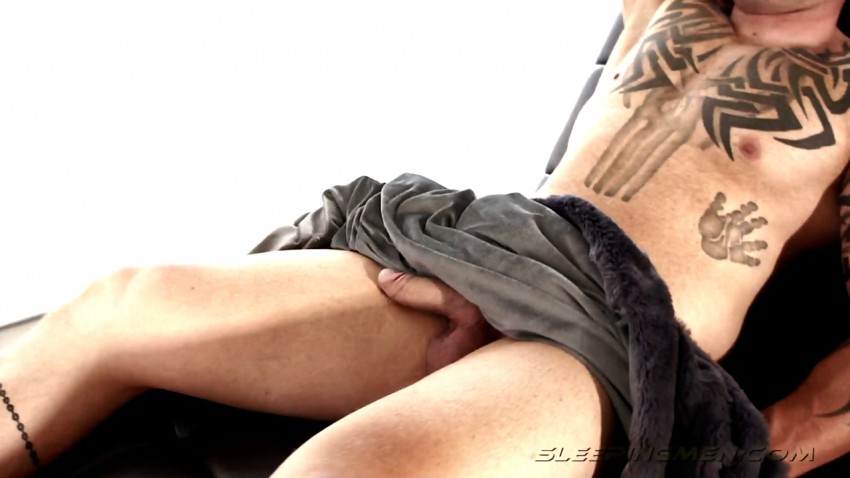 I met Erik just a few weeks before Christmas, at this trendy huge sports bar on a corner just a few blocks from my place. A great place to hang out and meet hot straight guys to get on film. Erik was a challenge, I mean, you have to see this guy! He's HUGE and tough, and his body is inked with menacing tattoos!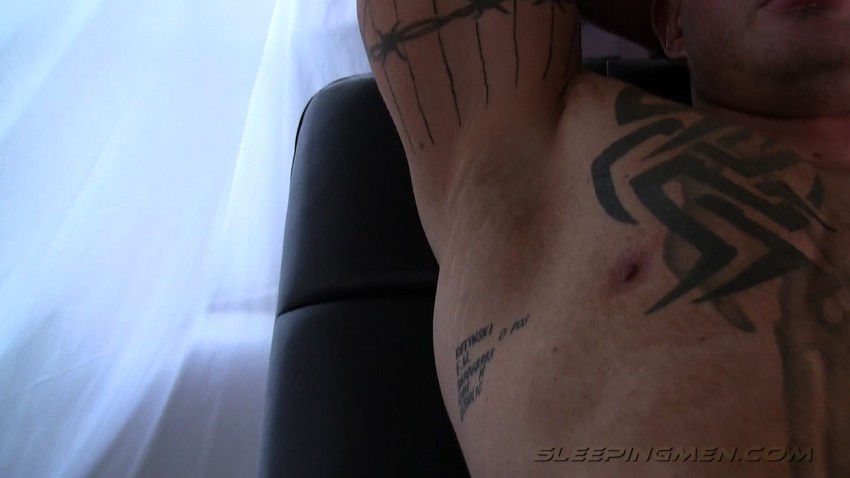 This guy is a Marine and you have to respect these guys, and I always enjoy meeting them, getting to know them and having them over to my place for drinks, eats and watching some games on my high def plasma screens; my way of giving back for all the good they do for our country.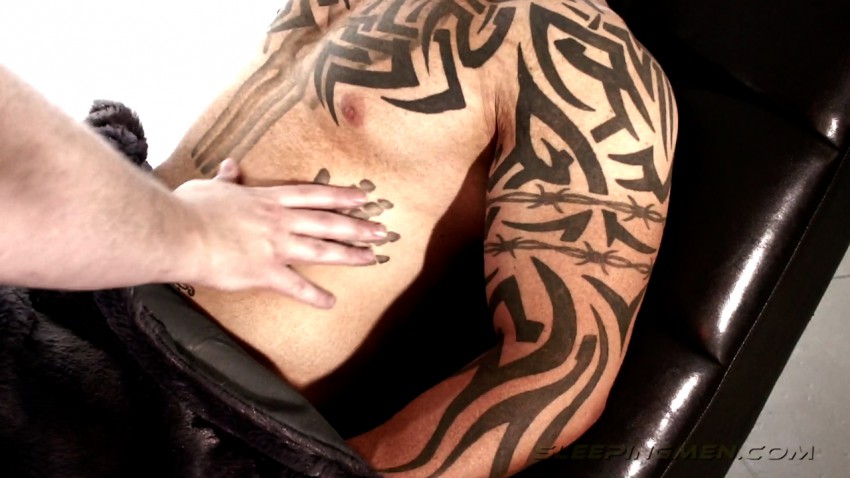 Erik had already crashed at my place and he seemed to have enjoyed it so much, I decided to invite him back, since there was this big MMA match on cable. Of course he said yes!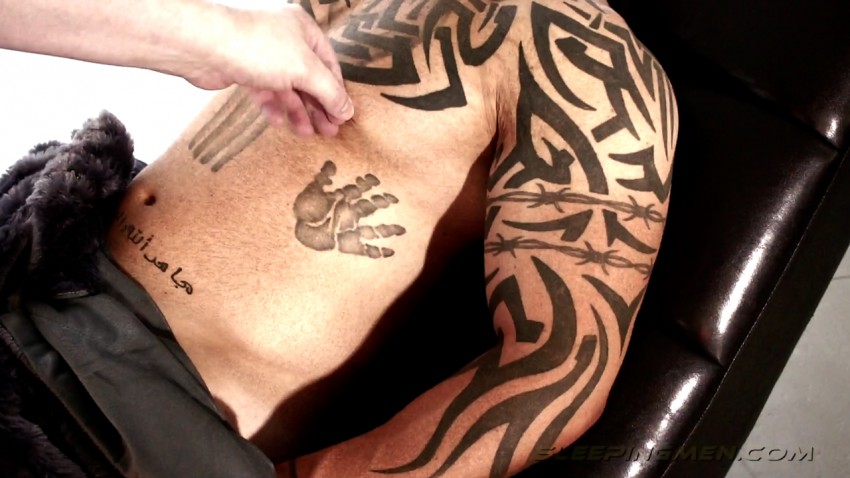 Erik falls asleep shortly after the last MMA fight, with a fuzzy blanket barely covering his lower body. This guy's physique is a total work of art, his muscles seem chiseled in stone and the extensive body art adorning his chest and arms is so hot! As is caress his body and slowly pull down on the blanket I can see that Erik has chosen to sleep in the nude this time, and his cock is already getting erect underneath the covers.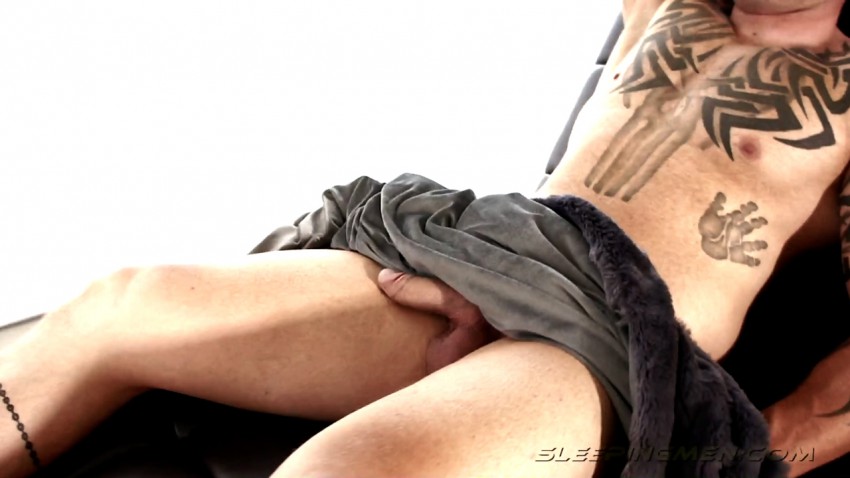 This is promising. Having a bit of a hard time pulling the sheets down, I pull them up instead and begin stroking his dick. It has gone limp but I'm pretty sure it will not take me long to get it big and hard again. A couple of minutes into masturbating him and this guy's got a raging boner going on, so I pull off the sheets and expose his full naked body, what a treat! His balls are shaved and I increase the speed of the strokes as I lean over and lick the tip of his hard cock and Erik blows his load, wads of creamy, warm cum erupting from his dick and dripping along the shaft, all over his balls and my hands. So hot!
 CLICK HERE TO SUBSCRIBE & GET MORE PICS, THE WHOLE STORY & VIDEO!