Popular: Dawson Parker 2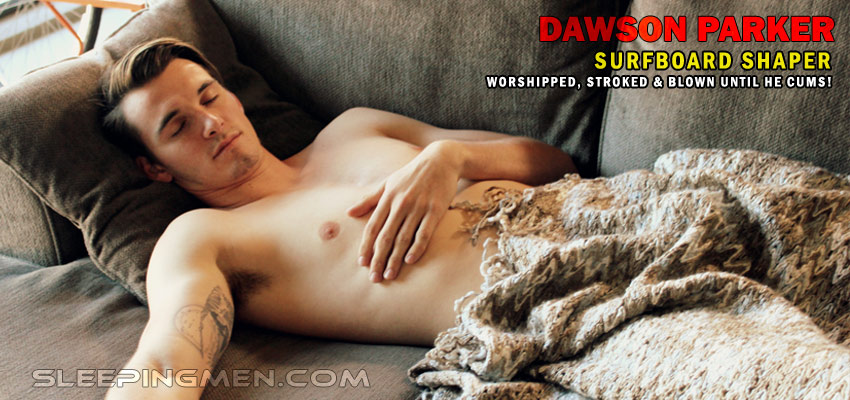 Due to the high demand in your emails for more Dawson, here he is! This time I got a lot more up close and personal. Enjoy every inch of his body with the up close POV body scan and hear the hair on his body as it passes over the microphone on the camera. A lot of precum from him this time, and a heavy cumshot. More of the story, but for now, enjoy Dawson's return!
Since we had such a great time last time I saw him, it was very easy for me to get Dawson to come back and work on a recently acquired vintage board I got at a local auction. Knowing his perfectionist approach to restoring old boards, I knew he'd be working at my studio for hours, and by the time he was done, we were ready to call it a night and crash. Dawson asked if he could stay over like last time, since he still needed to keep working on the board the next day, and you know I could never say no to such a request!
By the crack of dawn, Dawson was still asleep on the couch and I was ready to begin my seduction of his hot masculine body and his incredibly hard virile cock!
See the rest of the story, and full video with blowjob and cumshot, in the members area. Please support our site and subscribe 😉