Teen Camping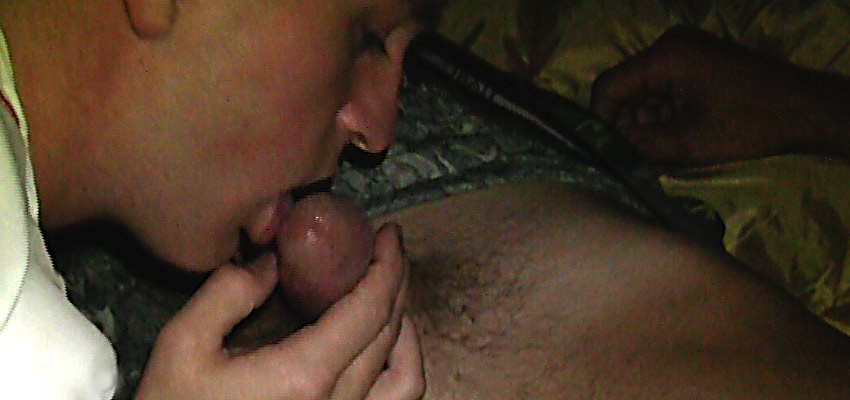 Drew is hot, handsome and totally straight, so it makes perfect sense that Blake would find the guy attractive. After all, Blake loves a challenge, and what can be more challenging than sucking the hard cock of a straight guy? Now, Blake and Drew are friends, so it's not so easy.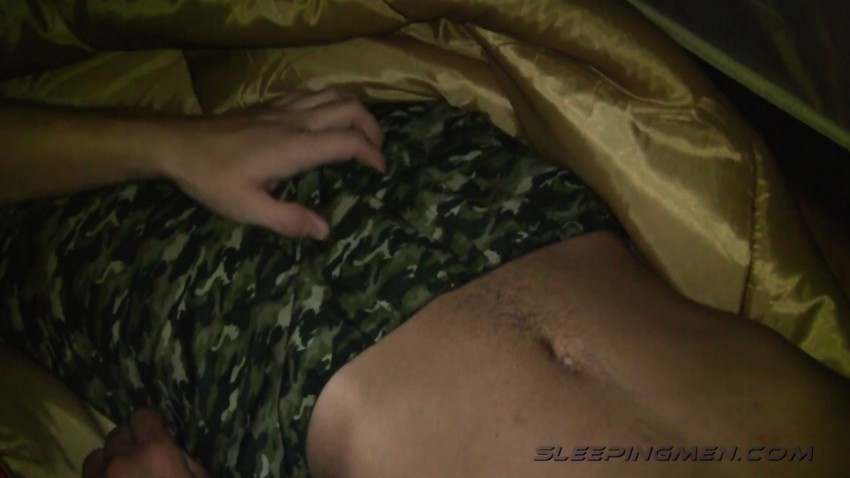 You don't want your pal waking it up finding you latched on to his dick, right? After meditating on the subject for days and even weeks, Blake came up with the perfect solution: a weekend in the woods with a camping tent and lots of booze. Drew likes drinking and if he knows he has a place to drop for the night, he'll drink until he's wasted, and when he's wasted, there ain't nothing in this world that can wake him up, not even his best friend Blake sucking his dick and drinking down his load!
Drew is sleeping like a baby as Blake begins his seduction, running his fingers across his arms, chest and back. You can tell how excited Blake is to finally have his good friend in such a position; I'm surprised he's not drooling, lol! Drew is wearing camouflaged trunks and Blake plays with the bulge formed by his dick and balls and I can see the response right away as his big dick starts throbbing and swelling, getting big and hard underneath the fabric. He pulls the dick out through the left leg opening and strokes it; it looks big, thick and delicious. Blake grabs the scissors so he can cut the trunks and leave Drew totally naked, which is definitely a sight worth seeing.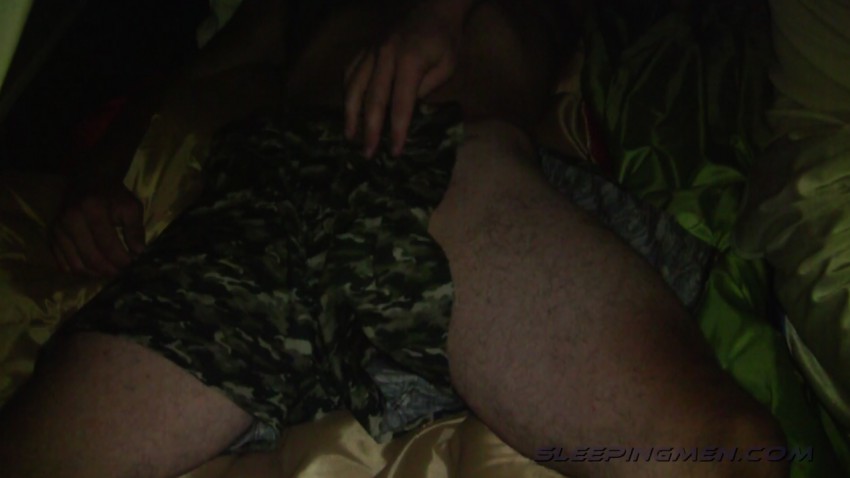 This straight guy looks so hot erect and in his sleep. Fuck, Snow White, this guy's the real deal. Blake plays with Drew's massive balls and then moves on to his shaft, stroking it and finally going down on him. He gives him a hot blowjob and handjob combo, deepthroating his erection and stroking the shaft at the same time, a guaranteed method to make his good friend cum hard. Only problem is, Blake got too excited and to our surprise, Drew got up! First thing that crossed our mind was that this straight stud would be pissed as hell, but instead, he just started jerking his cock, totally turned on by whatever was going on while he was sleeping! Half asleep, Drew masturbates until he cums, splattering jizz all over his dick and seems to fall back to his slumber while Blake uses his tongue and lips to clean the excess cum form his dick and balls!
CLICK TO SUBSCRIBE & GET MORE PICS, THE WHOLE STORY & VIDEO !