Straight Well Hung DJ – Jay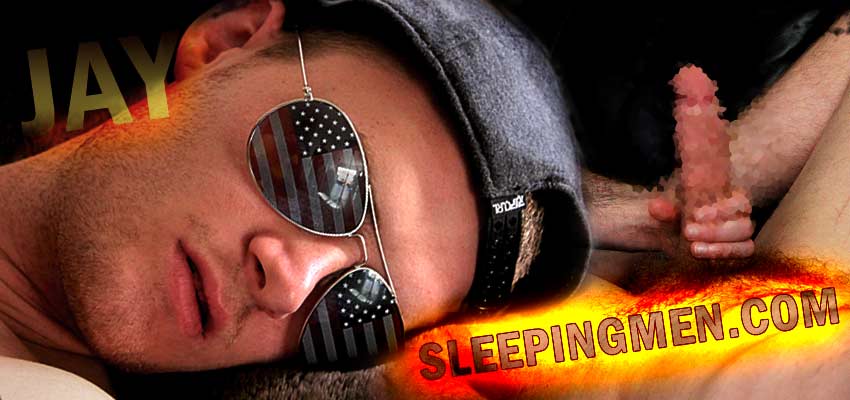 Jay is a straight music mixer Enzoz met a couple weeks ago at a local club. Jay's new in town and he's trying to make it in the scene and Enzoz invited him over for drinks and conversation. Jay told us he was going to be staying in town for at least a month, but had no idea where to stay between gigs and I came up with the brilliant idea of letting him stay over at the studio.
Jay's gigs are a night thing, and I'm off during most of the day, so we hardly bumped into each other during his stay, until one day I walked into the studio mid morning and found this big dicked stud passed out on the couch, smelling fresh and just asking, without saying a word, to be seduced while sleeping!
Jay's still wearing his hip sunglasses and there's no way he's waking up any time soon after a long night mixing music and partying. Enzoz here and ready to do the honors and he has no problem pulling the sheets down and playing with his dick and balls underneath his plaid boxers, but removing the boxers was a totally different story. What the fuck, he went for the scissors and just cut them off! I'm sure Jay wouldn't even remember if he went to sleep with them on or not when he wakes up anyway.
He stroke that big dick and got it really hard, Jay's got a nice hairy pubic patch and balls and Enzoz was all over that throbbing erection, stroking and sucking it. Stroking his shaft with one hand, Enzoz used the left to massage his balls and this seemed to do the job, as Jay blasted a huge wad of hot cum, spraying jizz all over himself! Delightful!