Straight Tattoo Artist Lucas Eldig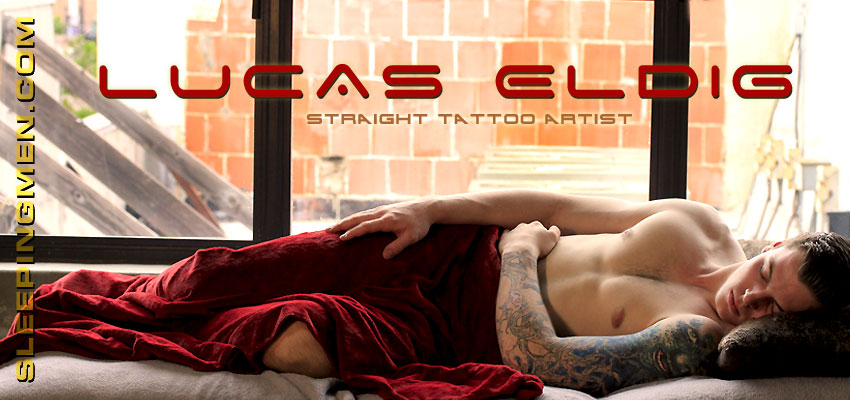 Meet straight tattoo artist Lucas Eldig, this guy is an amazing artist and free spirit and at only 18 years old he's well on his journey to amazing ink on his body, and creating amazing ink for his clients! As you may have seen, many of my models have incredible tattoos on their bodies, so it's nice to get to meet (and seduce) a creator of such beauty. Regarding Eldig's work, and his own tattoos displayed on his body, it's not just the quality of ink he has that's remarkable, but the story behind each tattoo. I'm currently working on footage of him describing each piece and posting it on the site, a great chance to spend many hours with him in the studio, and convince him to stay over to keep working the next day, of course, with a hot sleeping seduction sandwiched between both sessions!
Lucas is still sleeping at the crack of dawn, and I want to get this sleeping seduction starting asap so he doesn't wake up half-way through, but I just can't help admiring the incredible art on his left arm. I finally manage to withdraw my bewildered gaze and I let my hands roam down his incredibly sexy body, parting the throw that covers him and checking out his red hot boxers. He has a beautiful package getting big and hard underneath the cotton fabric and I can't wait to have it in my hands and play with it. I use both hands to stroke and massage his throbbing shaft and balls, I can feel him getting closer and closer to the point of no return, jerking him off more vigorously, following the rhythm of his heavy breathing, until he blows his load, blasting heavy strands of hot cum all over himself!