Straight Red Headed Pipe Fitter Jackaroo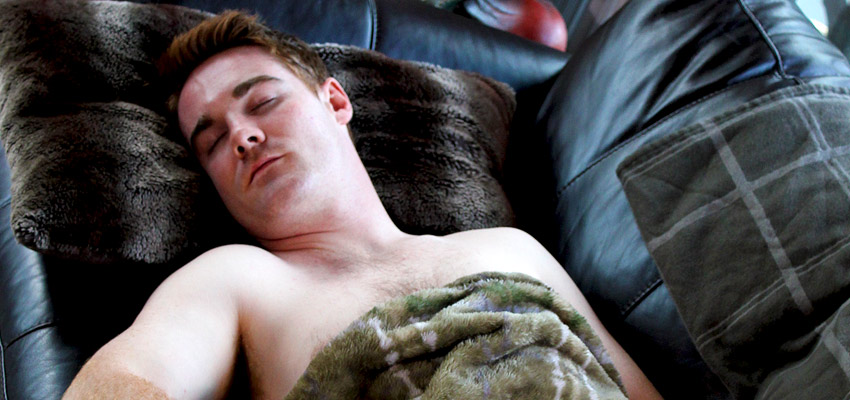 Jack is a red headed pipe fitter. Sounds kinda naughty, doesn't it? He's a sexy straight guy with thick brows and a hot body. He came over to install new piping for the studio. He had come over a few days ago to check the place out, give me a quote and schedule a time that would work for the both of us, since it was a pretty extensive project. I asked if he would mind staying over for the night so we could get the work done in less time, as I can't afford to have the studio inoperative, plus, it would give me a great opportunity to bond with Jack and perhaps, just perhaps, set up a new sleeping seduction. As it turns out, things worked better than expected, the studio got new piping and I got new raw footage of this sexy straight redhead seduced, jerked and milked in his sleep!
Jack finished late and crashed on the couch. I waited for him to fall asleep and checked randomly to measure his threshold before prepping my camera gear. I hardly know Jack, don't really want him waking up in the middle of his seduction. I caress his hairy chest and arms, with no signs of him waking up anytime soon. That's good. I go as far as pinching his nipples. Man, this guy is a deep sleeper! Hey, don't get me wrong, I'm not complaining at all!
Well, then I fuck up! I guess I got too confident and made a wrong move and this guy almost wakes up! He started tossing and turning and I backed up and waited a while. Man, my heart was busting out of my chest!
I move close and get back to seducing him in his sleep. Now things are going smoother and I manage to remove the sheets covering his hard body. He's just wearing tight black boxers and his package is already throbbing underneath, ready to get pulled out, jerked, stroked, sucked and licked thoroughly! I pull the boxers down and release his big dick and hung balls, stimulating them softly.
Jack has a cut cock and hairy crotch, super sexy and masculine. I enjoy masturbating him, feeling how his erection reacts to my stimulation. I can't wait for him to cum!