Sleeping Straight Swim Instructor Kurt Taylor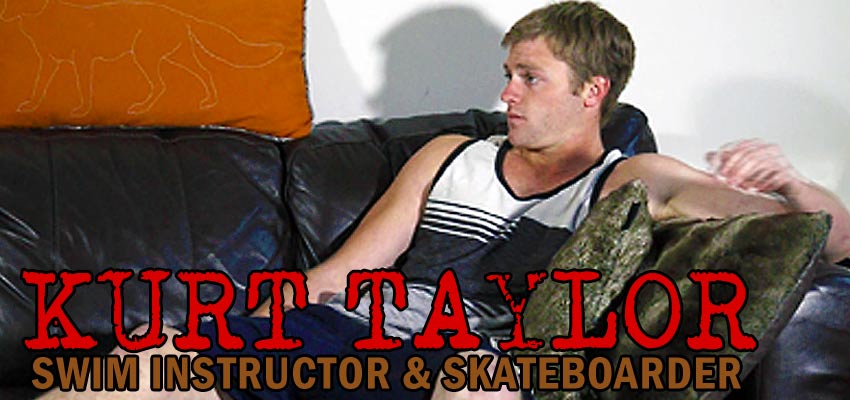 Kurt Taylor is a straight swim instructor and a friend of a friend, who happens to be one of his students. He called me up a few days ago and asked if Kurt could pass by and pick up some stuff he had left at my studio some months ago. I never pass on the chance of meeting somebody new, particularly a swim instructor, have you seen the bodies on these guys? Kurt passed by a few days after the call, just when my good buddy Nicholas Adams was hanging out at the studio with me. We were both struck at how well defined his body was and the massive bulge I saw bobbing in his shorts. I offered him a drink and we started talking, before we knew it, it was past midnight and since we had made a good click, I told him he could stay over if he liked. He liked!
I have a lot of fun caressing and exploring Kurt's semi nude body as he sleeps, and I can tell his cock is getting big and hard underneath his shorts. I pull them down just enough for that throbbing erection to make its way out. He has a big, beautiful, cut cock. His dick is long and thin, with a big, bulging tip, quite a view. I finish getting him undressed, it's just hotter to jerk a sexy straight guy once he is totally naked. I stimulate the tip of his cock with my tongue and start stroking faster. Kurt's breathing heavier by now and his body starts to show all those signs that a huge cumshot is on the way. He grunts gently as he blows his load, splashing hot spunk all over his naked belly and chest.