Sleeping Euro Backpacker Cesar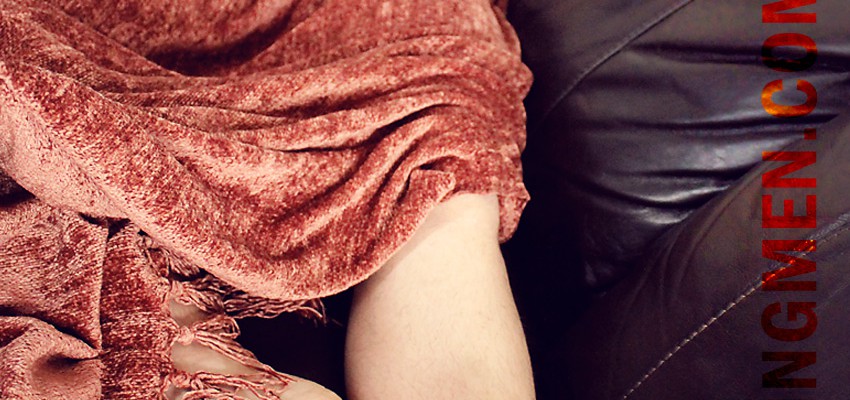 Cesar is a sexy European backpacker that put out an ad for a cheap place to stay while he's in town. I noticed it on the bulletin board of my favorite bagel coffee shop, a great source for many hot, manly models! I decided to ring him up and cracked up when I heard a phone buzzing from a nearby table, turns out we were at the bagel shop at the same time! We hit it off pretty well, even more so after I caught of glimpse of his big bulge, but that happened later!
Cesar studied art in college and was taking a sabbatical, traveling around the globe before settling down, and he was more than happy to stay at my studio, check out the place and talk some art and photography! What he didn't know was that, if things worked out right, he'd also become a model in my latest sleeping seduction!
Submerged in our extensive conversation while savoring some excellent bottles of wine from different parts of Europe, the crack of dawn caught up with us and Cesar finally retired to sleep. I knew it would be hours before we woke up since we emptied 7 or 8 bottles and I could only take responsibility for 1 or 2 of them, lol!
I set up my camera gear and started filming this hot, masculine Euro backpacker as he rested with a blanket covering his sexy naked body. He has a broad chest and shoulders and a manly goatee. I caressed his chest and his big hands with long fingers, imagining them working his hard cock when he masturbates. Thankfully, the wine had not affected his erection, he had a beautiful morning wood growing underneath the covers and I wanted to get a better look.
He had CK boxers on, super sexy look for this euro stud, and his package was throbbing hard as I rubbed and massaged it. I tugged it down and pulled out a big, long uncut dick that got harder and bigger as I stroked it. I jerked him off, watching his balls tense up and wondering how far his cum would go once he reached his point of no return. I licked the tip of his dick and squeezed his balls and soon that sweet, delicious cum started pouring up, pumped hard and blasting all over his hot, naked body! Euro hotness!
CLICK HERE TO SUBSCRIBE & GET MORE PICS, THE WHOLE STORY & VIDEO!