Sleeping Boxer Rocky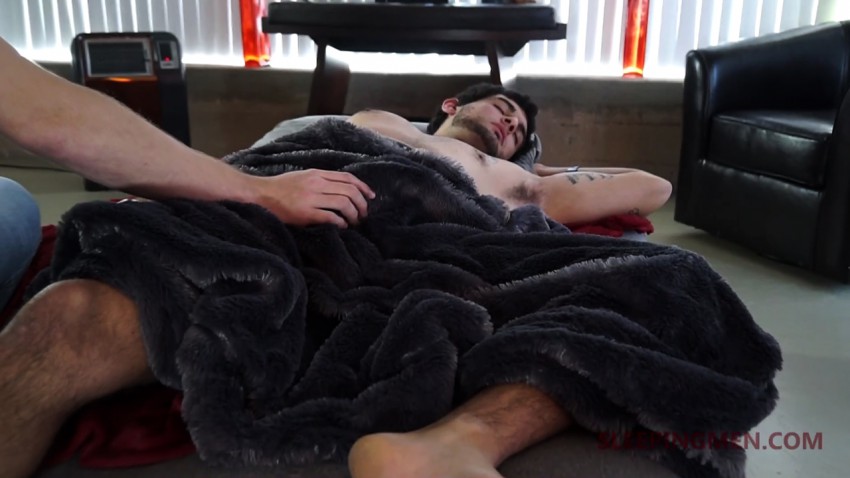 Blake came by the other day and he was pretty excited, turns out he got us a pair of front row tickets to an amateur boxing event and we were pretty sure we'd see lots of hot straight guys on the squared circle. I always take my camera along to events like this, first to take pictures of the hottest guys and second, because being a professional photographer is a great way to get to meet the hottest guys we might be interested in.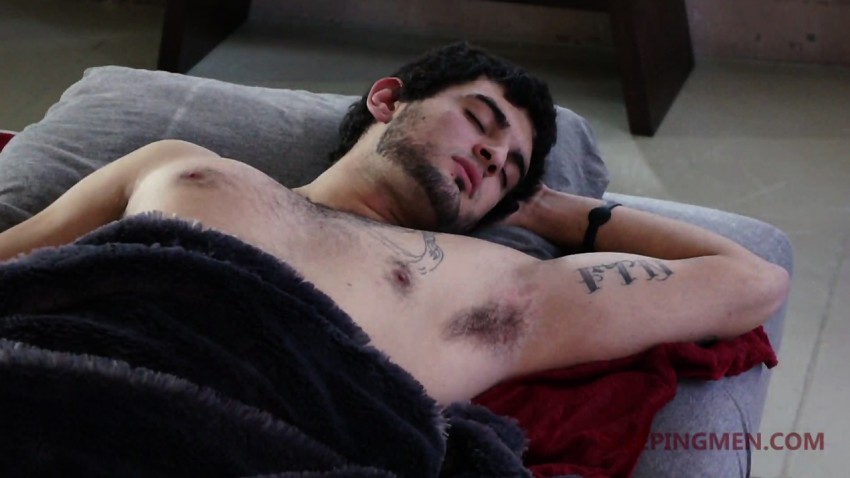 Blake and I soon laid eyes on the same subject, a hot, handsome amateur boxer called Rocky who defeated his foe in the first round. With the excuse of getting some snapshots and a couple of autographs we quickly befriended Rocky and when we found out he wasn't very pleased with the cheap motel his manager had booked him, we extended an open invitation for him to sleep over at my place… and get seduced by Blake!
It's morning already and Blake checks out his Twitter TL on his phone will we ponder if Rocky might wake up or not. He's definitely drained from last night's amateur boxing bout, plus we stayed up late watching old boxing tapes and drinking lots of Jägermeister. Finally Blake decides to wait no longer, he's been lusting for Rocky's hard body and cock all night long and determined to turn this sleeping seduction into a morning wood variant! He closes the shades so the sunlight doesn't wake up his subject and softly caresses his back.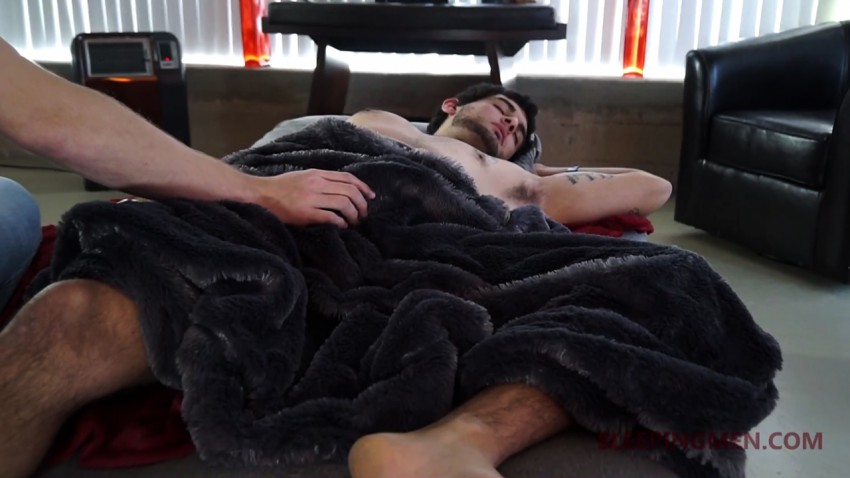 Blake's become an expert in figuring out just how probable it is for his seductee to wake up in the middle of a seduction, and honestly, the few surprises he's had have all ended up pretty nicely! He removes the sheets covering Rocky's body and boy, what a body indeed! This guy's got a fantastic ass and hairy legs but when he tosses and turns, despite the fact that we get a great glimpse of his dick and full pubic patch, Blake, fearing he might wake up, quickly covers him up.
Looks like a false alarm, and Blake gets back to work, removing the sheets and checking out Rocky's dick, which is well on its way to a full morning wood while he caresses his scrotum. Blake licks the tip while stroking his shaft and slowly, gently goes down on him, pretty much deepthroating his entire cock. He alternates between giving him a handjob and a blowjob and pulls it out of his mouth just in time, as Rocky blows his load and splatters creamy spunk all over his inner thighs!