Physical Therapist Cole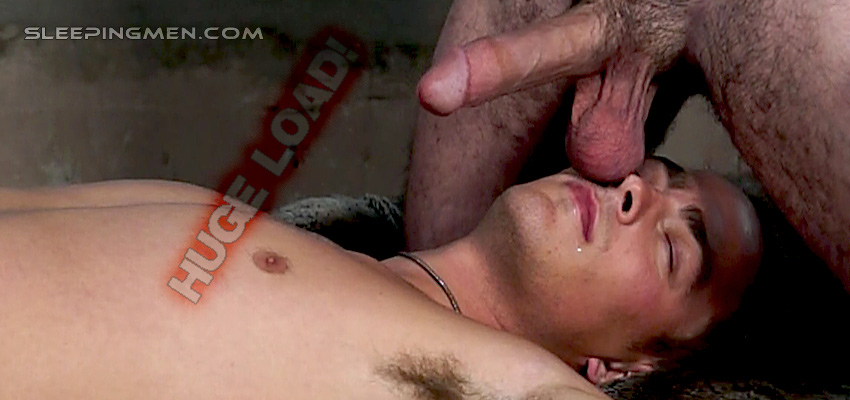 Meet Cole, he's a hot straight physical therapist and I meet him a while back, after injuring myself while doing some handiwork around the studio all by myself. I pulled a muscle and my doctor recommended a few sessions with this guy. Cole is a total professional and he did a great job and after a couple of sessions with him, we got to know each other and he left me his card, letting me know that if I ever needed his services I could hit him up and that he also did house calls. Well, by now Cole was under the impression that I was pretty bad at handiwork and pretty darn injury prone and all this worked to my favor, because he wouldn't find it odd at all when I called him up a few days later and asked him to come over to my place for a session, since I had somehow managed to "re-injure myself", ha!
Since Cole was booked solid, he gave me a late night appointment and afterwards I invited him to hang out at the studio and have some drinks along with a friend of mine. Soon, he was falling asleep, so I invited him to crash for the night. He had given me a great body rub, and now it was time to reciprocate, you know what I mean! I set up my camera and my friend started caressing Cole's sexy manly body and exploring the terrain. Good for us, Cole turned out to be a real heavy sleeper, making our job much easier!
He's got one of the sexiest butts in the story of ever, when my pal pulled his tight black boxers down his buns, boy, was that a sight to see! By now, my friend has already removed his own pants and underwear, and straddled himself over sleeping Cole, playing with his butt and stroking his back, giving him a back rub while his throbbing cock and balls rested on his ass crack, too sexy! Check out how he strokes his cock up and down his ass and the precum oozes from the tip of his dick and unto Cole's naked skin, sexy!
Cole turned over and my friend got closer to his face, rubbing his cock against his lips! Cole intuitively opens his mouth and sucks that delicious erection! His own dick was getting big and hard, and my friend stroked it while getting his dick blown by sleeping Cole! He rubbed their dicks together and rested his erection on Cole's hand; soon they were jerking each other off! I couldn't help wondering if Cole had any idea of what he was doing and how much he was enjoying this incredible sleeping seduction!