Just Added: Straight Military Everett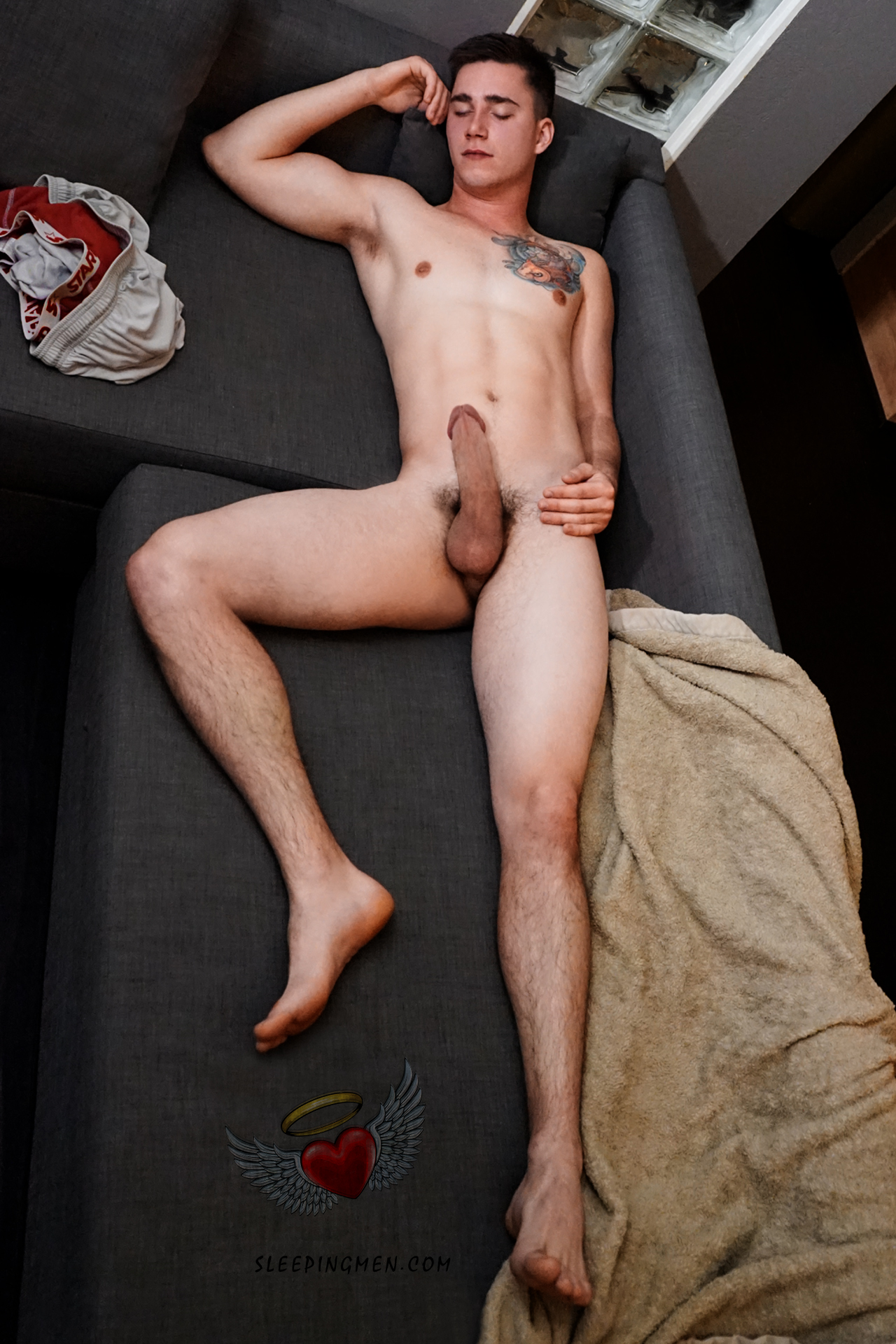 I was at the grocery store kind of minding my own business buying something really mundane like dish soap when I looked up and saw a familiar sexy smile. My heart skipped a beat and I felt a familiar stir in my pants. I couldn't believe my eyes. It was Everett! He touched my shoulder in an innocent gesture of saying hello that made the hairs on my body stand at attention. He walked along with me to the checkout and when I thought we were going to part ways, he stayed by my side and walked all the way home with me.
He admitted that he didn't have anything else to do that night so he came upstairs with me and I offered him a sandwich. He scarfed it down (poor thing was hungry) and then plopped down on the couch to watch some TV with me. It was getting late so I gave him a blanket and his eyes got heavy as he succumbed to the sleep he needed in my living room. As he slept there with his naked torso exposed, I couldn't help but go for round two and take another feel.
This guy's cock is so nice and thick and hard that I immediately popped my own boner. His breathing was getting harder as I reached under the blanket and pulled down his shorts. His cock was twitching as I grabbed the shaft and started rubbing it up and down. I needed to feel his toned and tatted chest and hairy pits as I gave a nice little tug to his balls. It was all I could do not to blow my own load all over this sleeping beauty!
Halfway through my encounter with Everett, I decided to take it to the next level. I wrapped my lips around his nice hard cock and licked the tip as he leaked a little in my mouth. I kept at it, getting him close to cumming more than once, I think. Something in me wanted to see his cum squirt out onto him so I pulled back and kept up a steady pace with my hand.
Everett was in need of a nice release and in the end, his thick white jizz rolled out of his extra large tip and covered his thick black pubes. I thought he was going to wake up, but he just kept on sleeping. I think I even saw him smile a bit as I put the blanket back on him and went to bed to knock one out myself. This time I used his cum as my lube!