Jake Bradley Camping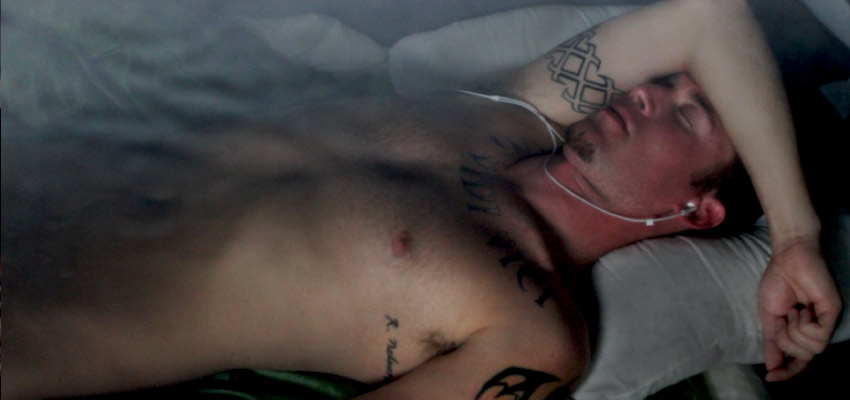 Jake Bradley is a hot straight guy and an outdoors man, camping out is one of his favorite hobbies and Blake told me he had a great time accompanying him last weekend. Not only did Blake get to enjoy a little bit of nature and life in the wild, he also got to see Jake naked several times and could not stop talking of how big, hard and delicious his cock looked!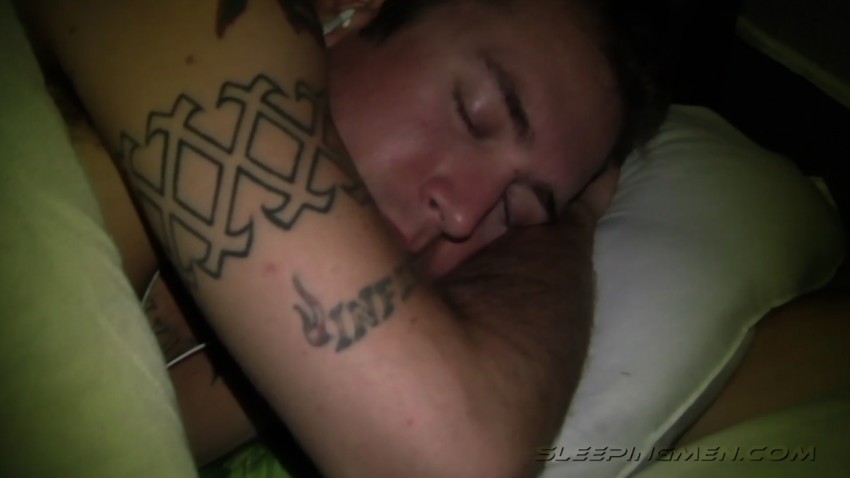 I was curious and let Blake know I'd love to accompany them on their next trip. It seems that Jake is into having other guys to bond with while camping out, because as soon as Blake told him about my petition, Jake set a date on the calendar, next weekend! I'm making sure I pack enough beer, porn magazines and gear, because there is no way we are leaving that camping site without getting Jake's seduction at the hands of Blake down on film, mister!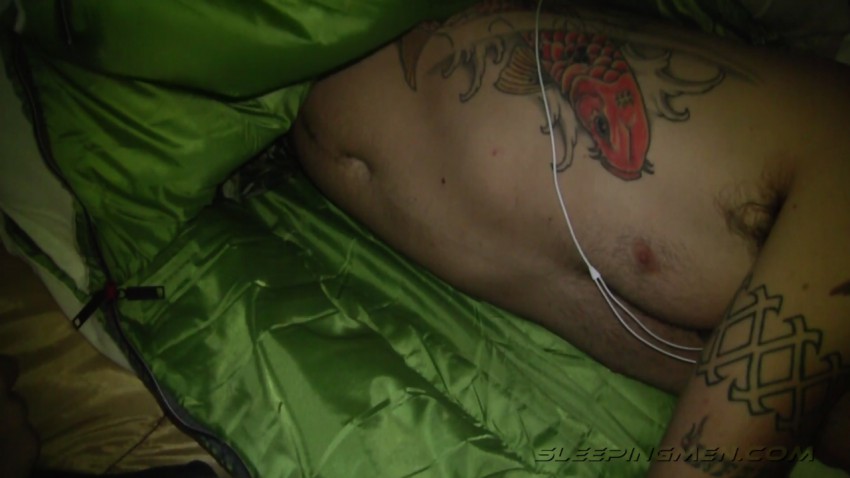 Jake is a straight USMC marine, so he is used to camping and outdoors activities. He's also one heck of a guy to hang out with, he's just bundles of fun any way you see it, but Blake and I knew the real fun was coming our way as soon as he dozed off! Finally!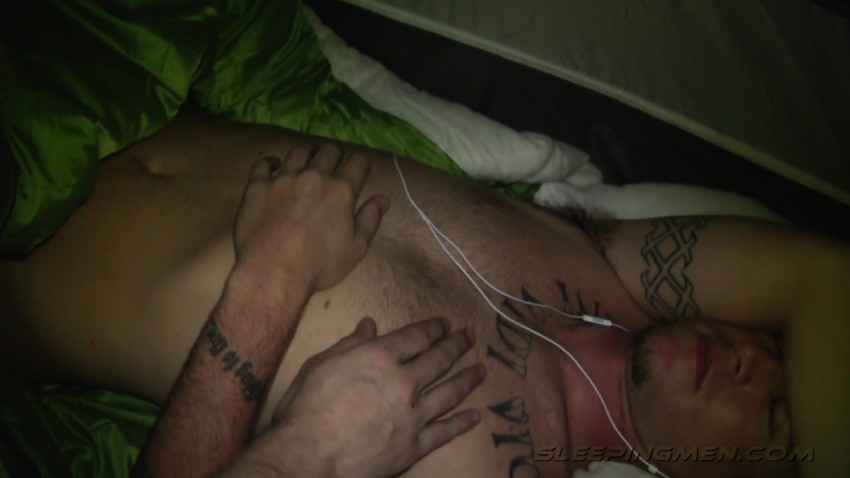 Our tattooed straight stud goes to sleep with his headphones on, probably making our job even easier. Blake had already tested Jake's sleep threshold the previous week, so there were no worries that our subject would wake up unexpectedly.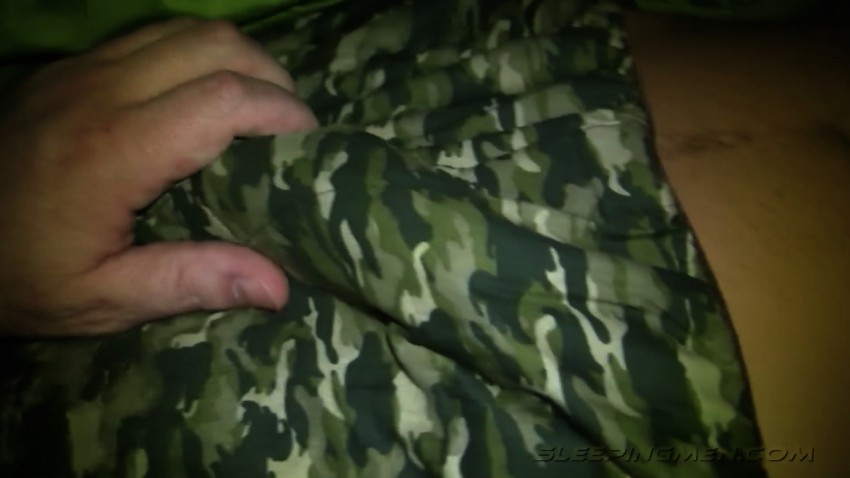 He pulls down the covers of Jake's sleeping bag, exposing his naked torso covered with body art and though our man tosses and turns, he does not wake up. We slide down the rest of the sleeping bag covers and Blake massages the bulge forming underneath Jake's camouflaged trunks. He pulls them down and exposes his thick dick, with a hot piercing underneath the base of the glans.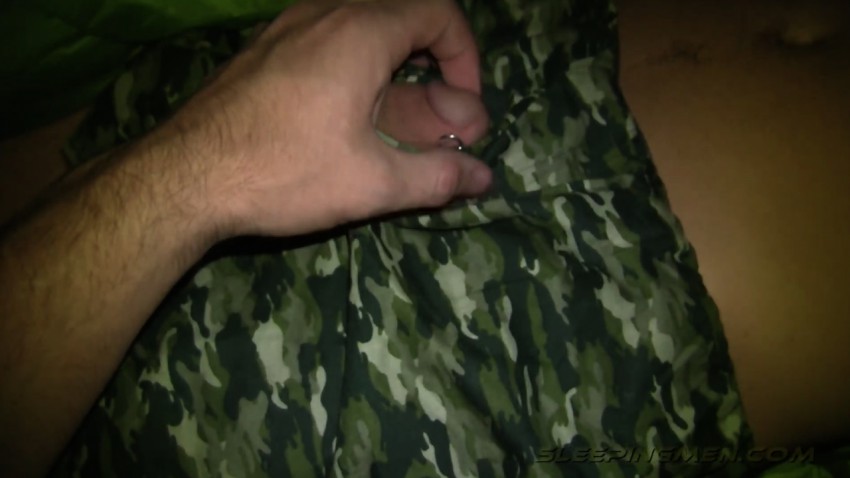 I massage his balls while Blake strokes the shaft, I can only imagine how sensitive his hard cock must get with that piercing. Since removing his trunks is a difficult task, Blake resorts to a pair of scissors and soon has the straight marine completely naked, stroking his big dick and giving him a handjob that makes the man cum in his sleep, drenching his crotch with his own cum!