Daredevil Nicholas Adams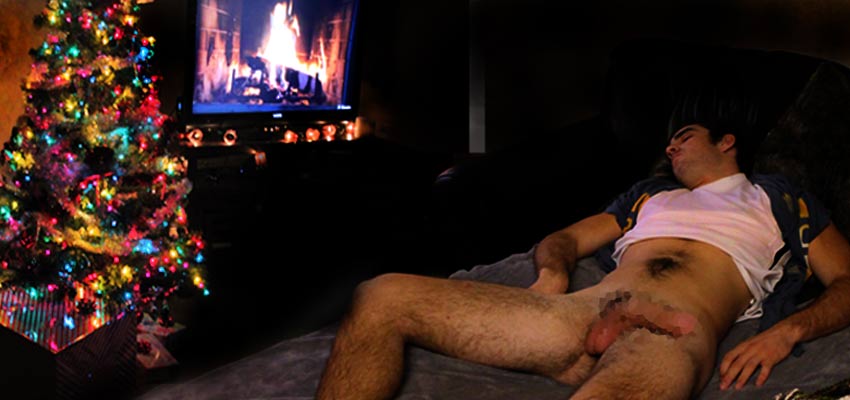 The last time Nicholas Adams came around the studio he berated me for gaining a couple of pounds and looking too pale, maybe he's right, I need to get some exercise. He invited me on a trip to the cliffs in San Diego, man, that really put me to the test, but it was lots of fun. By the time we got back to my place, I knew he'd crash for the night, and that got me far more excited than our recent trip, you know I never pass on the chance for a sleeping seduction! We hung out, relaxed after a few drinks, chilled out, and I gave Nicholas a "helping hand", if you know what I mean!
Of course Nicholas was out as soon as his head hit the pillows, but I was wide awake and ready to seduce him in his sleep! It had been some time since I got to enjoy his hard cock and big balls and I couldn't wait to strip him naked and play with his sexy straight body. I got him as naked as I could without waking him up and started stroking his cock into full erection. His hairy legs and crotch are quite sexy to look at while you're jerking him off, I was quite inspired and I guess so was he, because that dick got fully erect in a matter of seconds and it didn't take me very long to make him blow his load. I watched him cum hard, spraying hot cum all over his naked body. The trip was more than worth it!