California Surfer Preston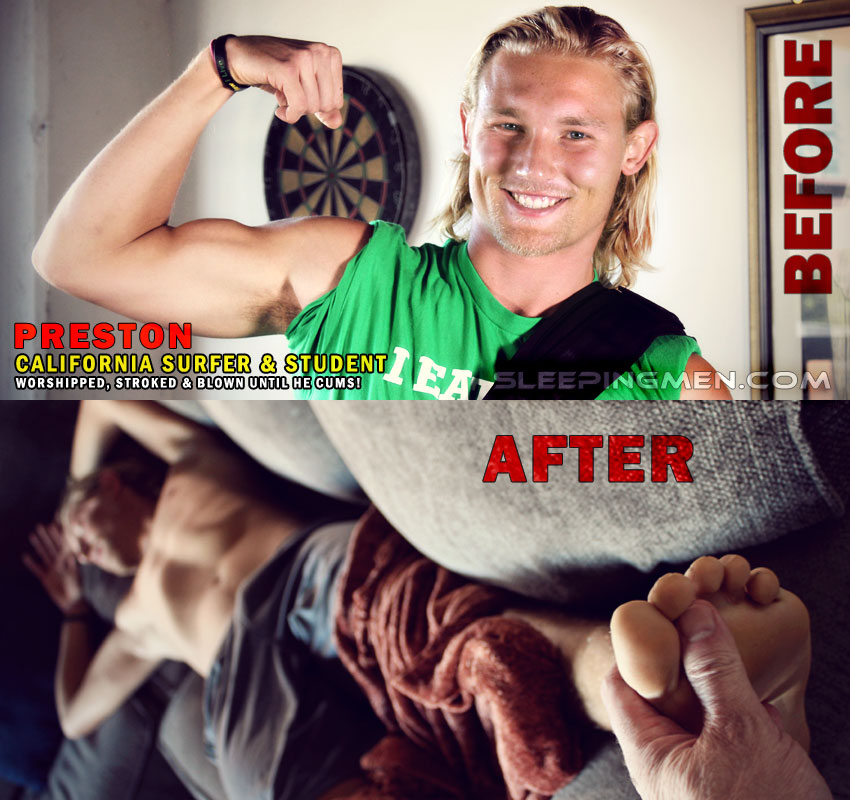 I hadn't seen Preston in months and out of the blue he texted asking if I could take some headshots for his Facebook profile. I said sure no problem and a couple days later he shows up at my door, fresher then ever!
Preston is living in California, surfing and studying, so he's quite popular, and a popular guy like Preston can't have lame FB profile pictures, you dig? I was glad he thought about me for the pictures, since that meant a pretty long trip here, which meant he'd definitely have to stay over and that meant, you know it, a sleeping seduction!
Between snapping pictures, drinking beers, snacking on burritos and nachos and catching up on life after so many months without seeing him, it got pretty late by the time we wrapped it up and I offered Preston the guest couch for him to crash… and get seduced once he was asleep!
Preston's hot, naked body was as virile, masculine and sexy as I recalled and it was a thrill to get another chance to touch his chest, caress his biceps and play with his big balls and rock hard cock while he slept. After a few minutes of caressing and stroking his body … See the rest of the story, and full video with blowjob and cumshot, in the members area. Please support our site and subscribe 😉