Sleeping Military Gunner Hicks 2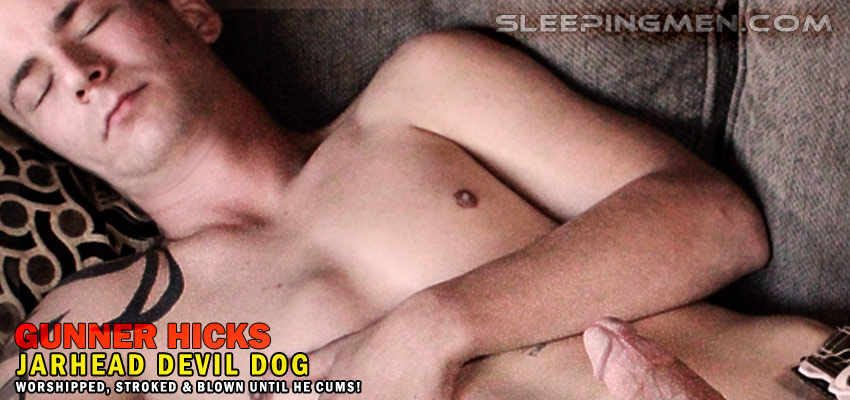 Gunner Hicks is a Marine, a Devil Dog that was referred to me by some of my good friends in the military. He was passing by and needed a place to stay, and was told to hit me up. We had a great time, sharing some drinks and a good meal, after which Gunner crashed in my studio for the night and got seduced in his sleep. He was just going to stay for the night, but the next day, he kind of tossed the idea of staying a few more days. Interesting!
Mmm, maybe he liked the sleeping conditions in the studio, lol! One way or another, I wasn't going to pass by the opportunity to seduce this hot straight marine a second time!
This time around, Gunner, slept on the couch and I waited for the first rays of sunlight at dawn to film his sexy virile body as I seduced him in his sleep. His chiseled torso was uncovered, sadly, the lower half of his body was covered by the bed throw, but that was just a temporary issue, lol. I rubbed his chest and teased his nipples, feeling them harden up under my touch and making sure he wasn't waking up. I pulled the covers and found he was wearing shorts, but I could see his throbbing cock was already forming a bulge underneath them.
I removed the covers and undid the knot on his shorts so I could reach underneath and pull out his big, hard cock. I took my time … See the rest of the story, and full video with blowjob and cumshot, in the members area. Please support our site and subscribe 😉