Christmas Tree Delivery Driver Noel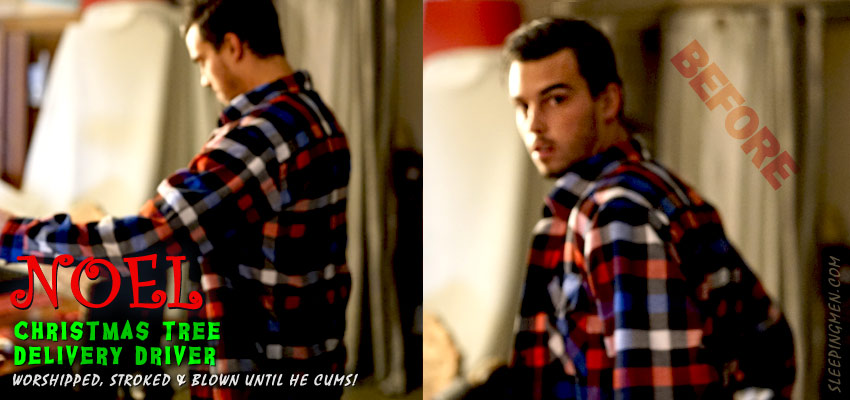 So family from out of town is visiting and they insisted I decorate for Christmas so we went to the Christmas tree lot and we picked out the perfect tree! With no place to strap the tree on my car we paid extra to have them deliver it, unfortunately it wouldn't be until the next day, turns out that was a good thing.
The next day the family is out shopping and I hear a knock at the door. I tell them to come in assuming it's the tree delivery guys, and in walks this total stud named Noel, with his young sexy hands wrapped around the tree we picked out the night before. I quickly grabbed my camera and managed to get a couple blurry shots right after he put the tree down.
It was dusk and this is exactly the type of hot straight boy I can turn with a little effort. After I put the camera down we started talking as I threw a couple hundreds on the table, he responded with a "Whoa!" My place was cozy warm but Noel was hot from carrying the tree up the stairs and to the elevator. I asked him if he'd like a drink, he said "sure!" and I told him he could take his shirt off and cool off a bit. I asked if I paid him a bit extra would he help me decorate the tree "Yes!" he immediately replied. A little while, and a couple drinks, later, he asked me what I did for a living, and I said I own property and am a part time photographer.
He asked to see some of my work and I said "Stand in front of the tree and I'll show you some of my work . . .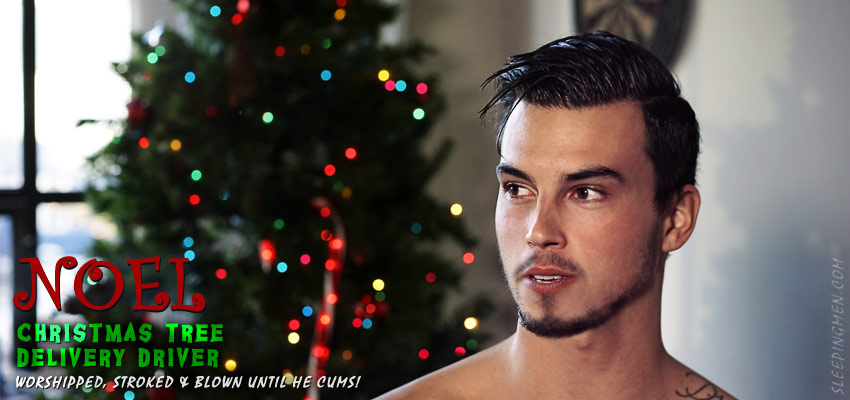 More of the story later  ; )