Last Week: Cooper Cox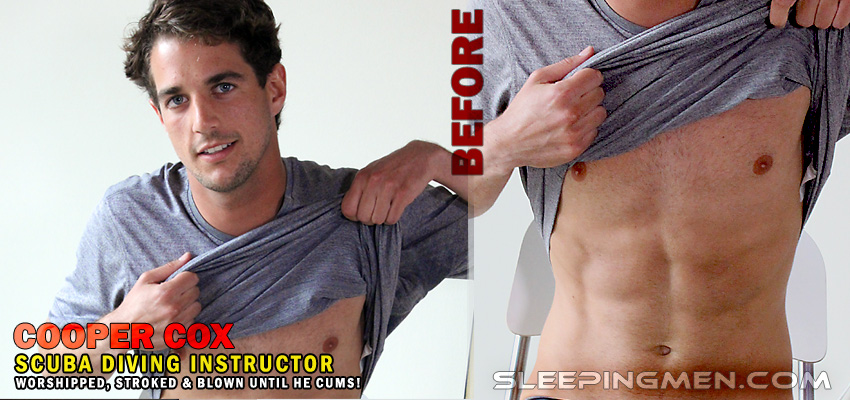 Cooper Cox is a Scuba Instructor and with a name like that, you just know this straight guy deserves the honor and privilege of getting seduced in his sleep! I met him awhile back and I've helped him out with filming and photo shoots for his scuba diving school.
We had recently filmed some new material and I invited him over so he could see the whole editing process. This was the perfect excuse for us to stay up late, working, chatting, drinking some beers and snacking on Buffalo wings and since it got so late, I told him to just crash in for the night. The very next day, I was ready to shoot some extra footage that would not make it to the video we were editing, but would end up in my private collection, yeah!
This guy is hot! He has the face, he has the look, he has the body and he has the cock, baby! I took my time playing with his sexy body, caressing his arms and chest, teasing his nipples and running my fingers down his chiseled abs while undoing his button and fly so I could get my hands on his throbbing virile member. Big, hard and cut, I held it firmly and …. See the rest of the story, and full video with blowjob and cumshot, in the members area. Please support our site and subscribe 😉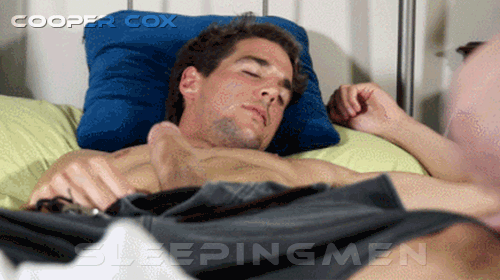 Note: I was shocked at how thick his 8 inch cock was and how much he precums, amazing!